[dm-section]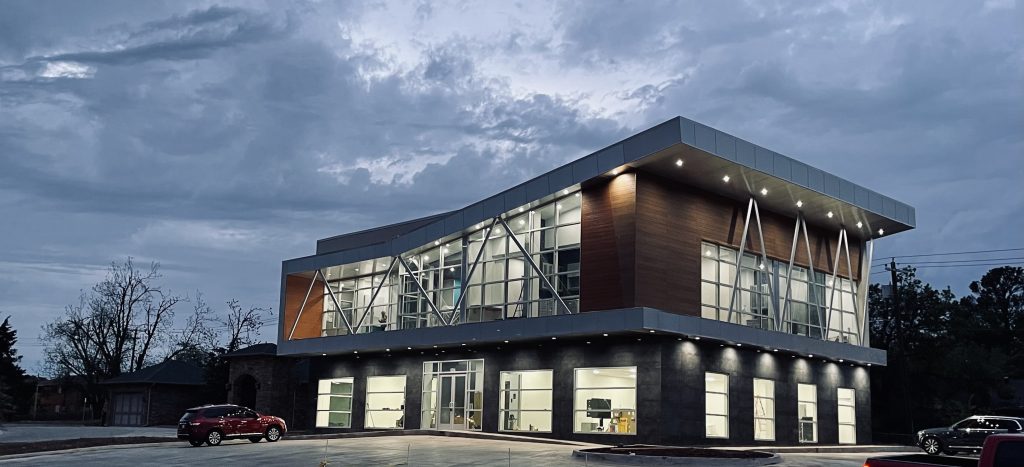 Thanks for taking the time to get to know us!
It's not just about beauty, it's about CONFIDENCE!
At The Medspa @50th ("M50" for short), the practice of medicine meets the world of aesthetics. Dr. Shaurin Patel, MD, FACOG, and his expertly trained care consultants provide treatments that aim to boost your confidence and wellness. We offer body contouring, muscle toning, skin tightening, microneedling, vaginal rejuvenation, treatment for stress urinary incontinence, hormone replacement therapy, medical weight loss, IV infusion therapy, hair reduction and restoration, wrinkle relaxers and dermal fillers, and much more. We partner with trusted brands like CoolSculpting® Elite, Morpheus8®, Evolve® by InMode, Forma® by InMode, Kerlase, Hollywood Spectra and LaseMD Ultra by LutronicOrgasm Shot, PRP Shot for Men, BioTE®, Viveve®, etc. We are proud to partner with Alle, formerly Brilliant Distinctions, to offer rewards on most of our treatments!
Since 2009, Dr. Patel has skillfully taken care of the full range of women's health issues. Over the years, he listened to the patients and their spouses about their personal objectives. The truth of the matter – Dr. Patel wanted to provide real solutions that would be able to transform his patients' lives, giving them the freedom, confidence and energy to live their best lives. And so, M50 was born!
In 2017, we started the process of trying to find land in a convenient location in Oklahoma City to build a new medical clinic to better serve his OB/GYN patients and a medspa to provide solutions for women (and now men) to reach their personal goals. In 2020, we finally moved into our brand new modern building – centrally located on the NW corner of NW 50th Street and Grand Blvd, right off the NW50th exit off of Lake Hefner Parkway. We love our new space are so excited for you to enjoy it with us!
Our advantage? We don't just have a doctor listed as a Medical Director who is never around. Dr. Patel's GYN practice is in the same facility as M50. What does this mean to you? Our staff is expertly trained and certified to perform the treatments we offer. Dr. Patel himself joins each consultation to personally answer your questions whenever possible. He enjoys patient interaction and will even perform some part of your treatment alongside our care consultants!
We also pride ourselves in the fact that unlike other aesthetics practices, Dr. Patel and our care consultants are very approachable, will listen to your concerns and goals, love to educate you on treatment options and are realistic about results you may achieve.
We also understand that everyone's lives are busy. Whenever possible, we will try to accommodate your schedule. Our care consultants are available after normal business hours and even on the weekends on a case-by-case basis!
Our goal is to boost your confidence!
[/dm-section] [dm-section]
Ideals we practice every day at M50:
TREATING YOU AS WE WOULD EXPECT FOR OURSELVES
We want to get to know you and become your reliable place for all knowledge relating to women's intimate health and aesthetics. We do not want to be upsold on additional treatments and products nor do we like sales pressure – it's just uncomfortable. So our philosophy is treat you as we ourselves would expect. We would much prefer to earn your return business and referrals than sell an extra product or treatment. We want what's best for you and over time we aim to win your trust providing you with the transformations you seek.
We aim to provide the best service and information we possibly can. We are committed to offering only the services that we truly believe in. In fact, all of our treatments stem from a search for solution to our own medical and aesthetic needs. At M50, we are constantly learning and doing our research to bring you only treatments, procedures and products which we believe will bring not only physical results, but emotional ones as well . We will recommend treatments that will help you achieve your goals– even if we don't offer it ourselves. We are more than happy to refer our clients to other practices that may have treatments that would better suit their needs
SCIENCE AND TECHNOLOGY RULE – NOT GOSSIP MAGAZINES
We are unique in that not only are we an aesthetic practice, but our roots are in the medical world. We are driven by science and advances in technology, and everything we do is informed by the latest information and data available in medicine and aesthetics. We are not going to recommend something just because it is a celebrity tried it or an influencer endorses it. We recommend it because we have suffered from the same issues and insecurities and we have tried the services ourselves and believe in the results.
WE WANT TO BE A PART OF YOUR JOURNEY
We will make a personalized assessment for each patient and cater our recommendations to you and your goals – with no sales pressure. We want to get to know you and be apart of your journey, every step of the way. We ourselves have only attained success because of our patrons supporting us throughout the past decade. Similarly, we will listen to you, support you and we'll cross the finish line to your goals together.
One of the cornerstones of our practice is our commitment to listen to each patient. Dr. Patel and our staff will listen to your concerns and goals and answer your questions. He will thoroughly evaluate your medical history (just as he has done so for over a decade) and will consider the real transformations you seek while developing a treatment plan that is totally unique to you. He will also address risks and explain realistic expectations. The M50 team will take the time that you need to discuss and understand each aspect of your procedure so that you can make a positive and fully-informed decision. We love educating our clients about our treatments and have no issue with sharing our own insecurities with you.
STRATEGIC PARTNERSHIPS
At M50 know we don't have to offer every service under the sun to be successful. We have carefully chosen the services we want to provide, received extensive training and we excel at them. As a small business ourselves, we know we have only gotten to where we are due to the support and patronage of other individuals and businesses. We love being apart of the Oklahoma City community and want it to continue being an amazing place to live, work and raise our children. One of our goals is to refer you to other small businesses that offers services that may help you reach your goal. We are partnering with personal trainers, small gyms, salons, etc, to endure your success while contributing to their success. Of course, we will never force services on you, but we are more than happy to help you get in touch with these strategic partners should you desire.
[/dm-section] [dm-section]
OUR POLICIES
NEW CLIENTS
​If you are new to our medspa, we do have a New Client Intake Form to fill out. This way our Dr. Patel and our staff can get to know you a little, and what brings you into M50. You can save time before your appointment by printing it out and bringing it with you to your appointment – just call us at [dm-phone] and we will email you the most current forms. You can always arrive 15 minutes early for your first appointment to complete it in person.
BOOKING APPOINTMENTS AND PAYMENT METHODS
We do require advance payment on services, we want to give you every chance to reach your goals. To that end, we have partnered with Care Credit to provide you with financing options. Please click on the Care Credit picture on the bottom of this page to see if you qualify on an up to 12-month no interest financing. In order to use Care Credit, your treatment must be over $500, this limit is subject to change without notice. For your convenience, we take all major credit cards, money orders and cash. No personal checks, please (this is in accordance to what many businesses are doing as a result of COVID-19 and the need to minimize contact.
We would also like you to know that for credit card transactions, your credit card statement and credit card receipt will reflect "OB/GYN Care of Oklahoma." We would like to tell you that OB/GYN Care of Oklahoma, PLLC, is a separate and distinct legal entity and business. M50 The Medspa @50th contracts with OB/GYN Care of Oklahoma, PLLC, to use it's credit card terminal for processing all payments using credit cards.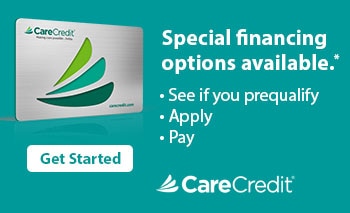 CANCELLATIONS AND NO-SHOWS
​Services: Cancellations made less than 24 hours before your appointment, day-of cancellations, or no-showing to a service appointment may result in a $50 fee.
Consultations: Cancellations made less than 24 hours before your appointment, day-of cancellations, or no-showing to a consultation may result in a $25 fee.
However, given the unprecedented health concerns stemming from COVID-19, we ask that if you are exhibiting any signs of illness or signs of COVID-19, that you call us immediately at [dm-phone] and reschedule your appointment. While we would love to see you, the safety and health of our staff and patrons must come first. We will not charge you a cancellation fee in this situation. We will look forward to seeing you when you feel better and will work with you to feeling even better about yourself!
We do understand that life happens (we've all been there), and we take into account any emergencies, or last minute rescheduling issues or conflicts. If you need to cancel or change any appointment, please call M50 as soon as possible. You may also send us a text message: (405) 456-9723. We will text you back acknowledging your cancellation.
This policy is subject to change at any time without notice, fees may increase periodically.
GRATUITY
​Tips are not included in the cost of our treatments. While gratuity is never expected, it is always greatly appreciated. It is our policy to share all gratuities amongst the staff as we see ourselves as one team working together to help you reach your medical and aesthetic needs.
REFUNDS
M50 does not offer refunds on services or packages sold. If you have any unused services in an existing package, you may be able to convert the remaining balance into M50 Credit, and use the value paid towards other treatments. Should you take advantage of any of our amazing promotions and specials and for one reason or another are not able to complete the treatment before the expiration of the promotion period, then we will convert the price you paid into M50 Credit to be used on future treatments and products.
M50 credit will expire within six months, this policy is subject to change without notice.
RIGHT TO REFUSE SERVICE
While we have never had to refuse anyone service or had to ask a client or patient to leave, we do reserve the right to do so should anyone harass, threaten, or otherwise display verbal and/or physical aggression towards our staff or patrons, or not abide by our safety and hygiene standards, especially in the wake of COVID-19.
[/dm-section]