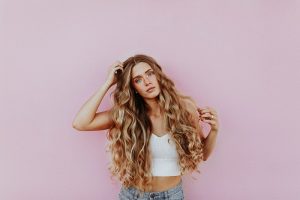 The summer sun and heat can do a number on our skin and can lead you switching up and searching for skin care remedies. Are you seeking a facial that can offer true rejuvenation without a lengthy recovery? If so, we may know the right treatment for you. Dermalinfusion is an advanced skin resurfacing treatment that can give you a healthy youthful glow while treating even the most stubborn skin conditions.
What is Dermalinfusion?
Dermalinfusion is a 3-in-1 non-invasive skin resurfacing treatment also known as a SilkPeel or a Diamond Glow. This treatment combines high-quality exfoliation for a clearer, hydrated, and more youthful glow. Additional benefits of treatment include even skin tone and texture, brightened, reduced blemishes, and clearer, supple, and more vibrant skin.
It is FDA approved and has been proven successful on a variety of skin types and can be adjusted to accommodate the patient's skincare goals.
How does it work?
Dermalinfusion uses controlled vacuum pressure to pull the skin up into a chamber of the handpiece, where it is evenly exfoliated at the desired level of abrasion to help remove dead skin, oil, dirt, and other debris. The level of exfoliation can be adjusted for your skin type and more sensitive areas of the face such as the eyes and around the lips. At the same time as the exfoliation and cleansing, a customized serum is infused into the skin to nourish and treat a variety of skincare concerns.
Several dermal infusion serums can be tailored to your needs such as ultra-hydration, skin brightening, acne clarifying, anti-aging, and hyperpigmentation treatment. Treatment is painless and can take anywhere from 30 minutes to an hour depending on the treated area.
Treatable Conditions
Dermalinfusion can be applied to the face, neck, upper chest, arms, and back. The customizable nature of this treatment enables it to treat conditions such as acne, fine lines, unwanted blemishes, dark spots, dull and dry skin, wrinkles, hyperpigmentation, and sun damage.
How many treatments will I need?
The number of treatments necessary will depend on your skincare goals. It may take several treatment sessions before lasting results. However, dermalinfusion is a popular treatment to undergo before a special occasion as the results can last several days.
For more information on dermalinfusion and our services or how we can help you, contact the MedSpa @ 5oth today. We are here for you on your skincare journey.