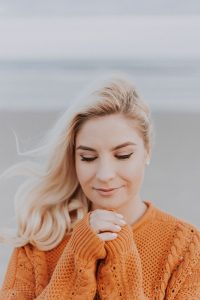 We know that as the holiday season approaches, everyone is wanting to look their best. If you have been searching for affordable, fast, and effective minimally invasive treatment options to turn back the clock, you may have heard about AquaGold and wonder just what this new skincare trend is all about.
What is AquaGold?
AquaGold is a skin resurfacing treatment that combines microneedling with micro-infusion therapy. Unlike traditional micro-needling devices, AquaGold uses 24-carat gold-plated needles to exfoliate and resurface the skin.
During a quick 30-minute treatment session, the micro-channels made in the skin allow practitioners to infuse customized serums into the patient's skin to nourish and treat a variety of skincare concerns. This treatment has proven effective in evening skin tone and texture, removing unwanted blemishes and scars, hydrating the skin, and reducing signs of aging.
The most commonly treated area is the face, including the more delicate areas such as around the eyes or lips. However, AquaGold can also be used to treat other areas such as the neck, chest, arms, and hands. As stated above, the infusion serum is blended to meet the patient's unique skincare needs and goals. Common blends include vitamins, antioxidants, hyaluronic acid, growth factors, and even Botox.
…Even Botox?
Yes, AquaGold can serve as a delivery method for another new trend known as Baby Botox! Baby Botox is very similar to traditional Botox injections, except the dosage is much smaller and delivered into the surface of your skin for a smoother, softer, and more youthful appearance.
Is it An Alternative to Botox?
As mentioned above, AquaGold treatments can contain small amounts of Botox during treatment, but we don't think it will be replacing Botox injections anytime soon! Compared to traditional Botox injections, AquaGold uses the toxin in a much smaller amount. Though this does not make the treatment less effective, it does not produce as prominent or long-lasting results compared to full Botox injections.
Our Final Thoughts
For patients who may have minor skincare concerns, AquaGold may be an option you would want to consider. However, if you have more mild concerns and want longer-lasting superior results, contact us for a consultation. We are here to help you on your journey towards a newer, beautiful, you and offer many treatment options to help you reach your aesthetic goals. For more information on our services and how we can help you or to schedule an appointment, contact The MedSpa @5th today.